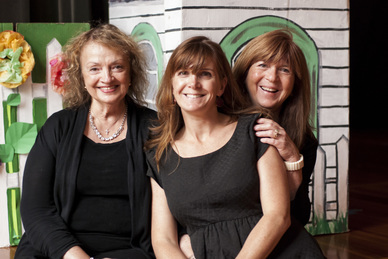 Lindsay Meehan founded Music for Children in Rhode Island in 2011, after six years of working with Mary Ann Hall in Connecticut and New York City. She has taught the program at Moses Brown, Lincoln School and performs throughout the state. Lindsay has degrees in music performance and theatre/dance and has traveled around the world, collecting instruments and songs to enrich her teaching.
Lindsay's connection to Music for Children extends back to when she attended the classes as a child. Lindsay's mother, Rita Caruso, has taught the program with Mary Ann Hall for the past 35 years. Their students have gone on to become professional musicians and actors, music teachers, and parents... who bring their own children to Music for Children!

---
Music for Children from Coast to Coast...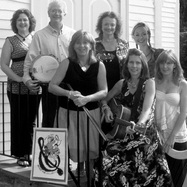 Connecticut
Mary Ann Hall began building her program over 40 years ago from her home studio in Norwalk. She and her faculty now teach throughout Fairfield County and across the country, bringing music to thousands of children. Every teacher within the school has an extensive music education and has trained with Mary Ann directly, which is why no matter where you take a class, the curriculum, culture and even language are the same.
---

New York City
Emily Rabon Hall teaches Music for Children on the Upper East Side. A Broadway performer and songwriter, Emily has won the hearts of many a young child with her DVD,
Music of the Mountains
. She has been singing with her family band, the Hallabaloos since she was six years old.
---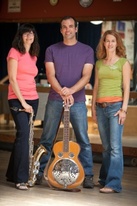 California
Music for Children teachers rock the bay area with classes in San Francisco, Palo Alto and Marin County. Director Jill Pierce came to Music for Children as a child and after earning a degree in Music Education, began teaching with Mary Ann Hall in 1996. In 1997 she and her husband Steve brought the program to California where they teach as well as perform with their band,
Orange Sherbert
.
---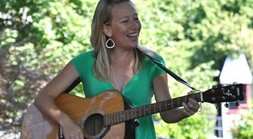 Oregon
Molly Lahr trained with Mary Ann Hall in New York City before teaching the program in Connecticut, San Diego, and most recently opening her own branch in Hood River. In addition to teaching, Molly has had an active career in theater, sketch comedy and improv.
---
"There is music in the air!" Mary Ann Hall and Music for Children teachers from CT, NYC, RI and WA join in song at the fall faculty meeting.